New Look & Style
We have redesigned the Comb Portal with a complete new look. The overall interface and user experience has been enhanced for your convenience and ease-of use.
New Navigation
The navigation structure for the Comb Portal has been reimagined; you can now navigate to any of the Comb Portal pages using the comprehensive sliding side menu. The organization selection dropdown is available at the top of all pages and you can now search & add a new organization right from your dashboard.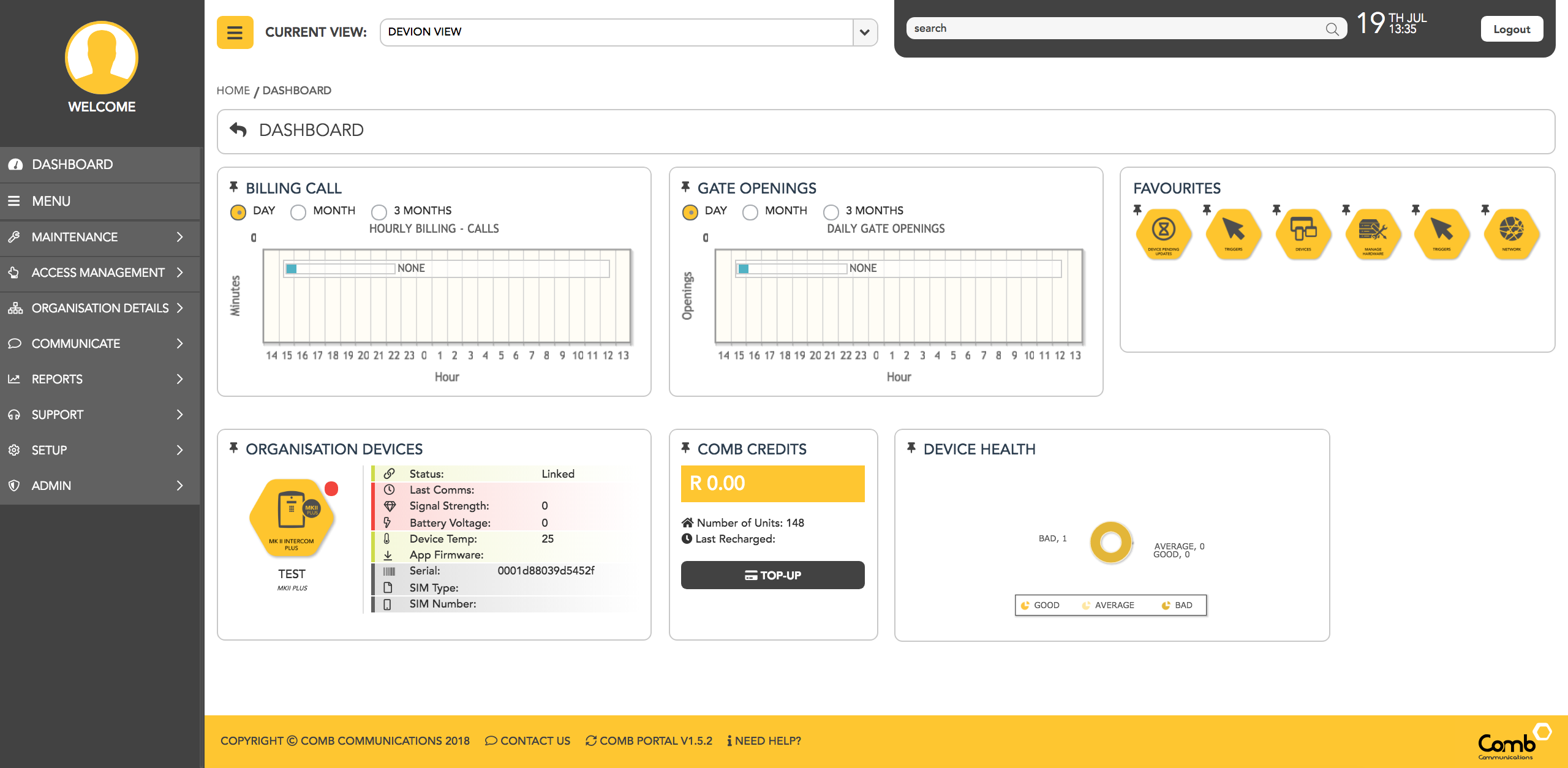 Dashboard & Widgets
We've simplified your dashboard to include visual widgets to get an overview of your organization and devices. You can now also save your favourite menu items straight from the menu using the 'Favourite' stars to your Dashboard.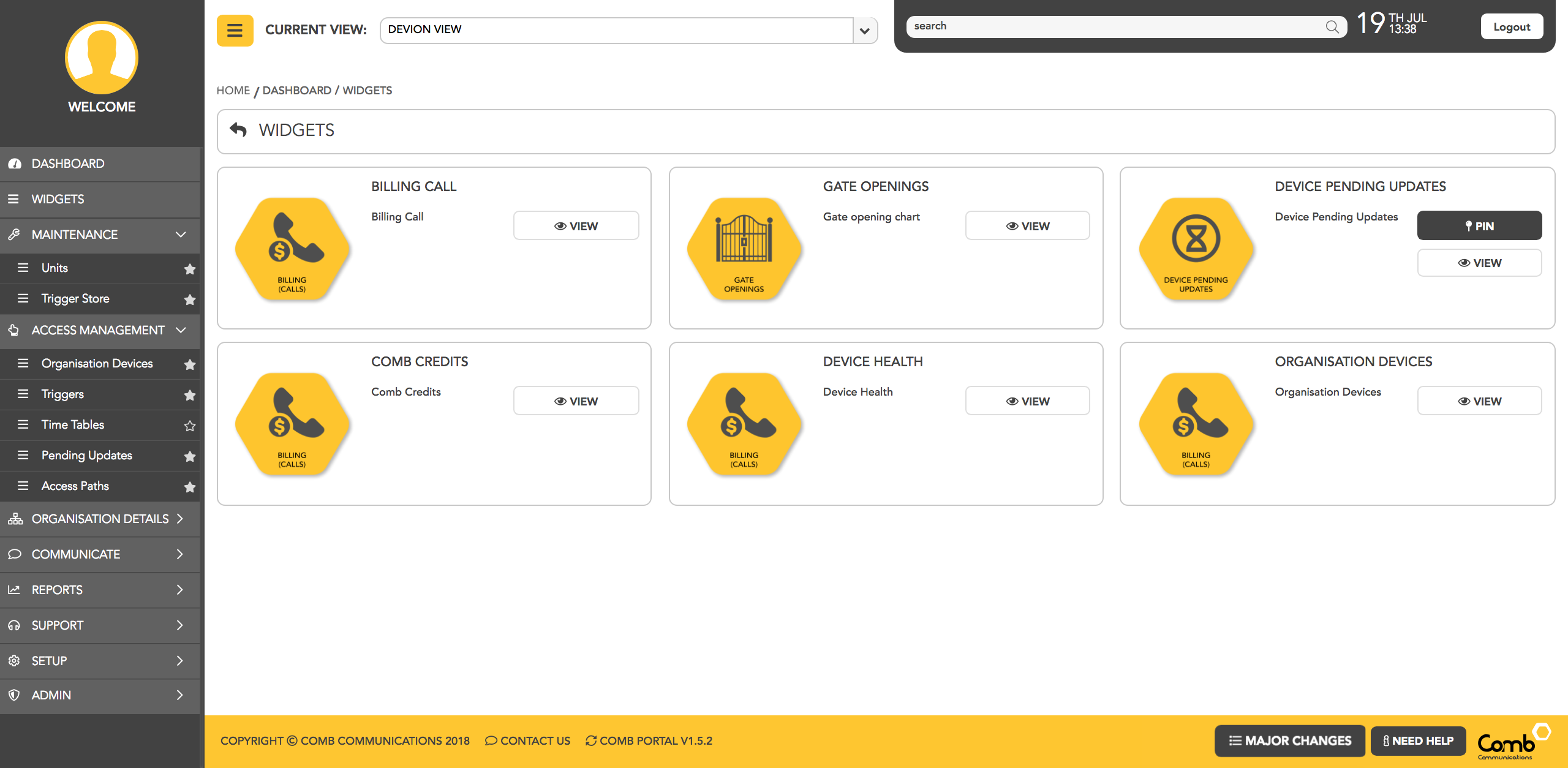 Tables
We've introduced a cleaner table format. With action buttons on tables appearing on the right hand side during mouse-over

Managing Units & Occupants
We've improved the management of units & occupants with our Wizard process. You can now easily search and add an existing person or create a person and link them to the organization. Once linked you can add your admin details, check assigned remotes and override triggers as easy as 1, 2, 3.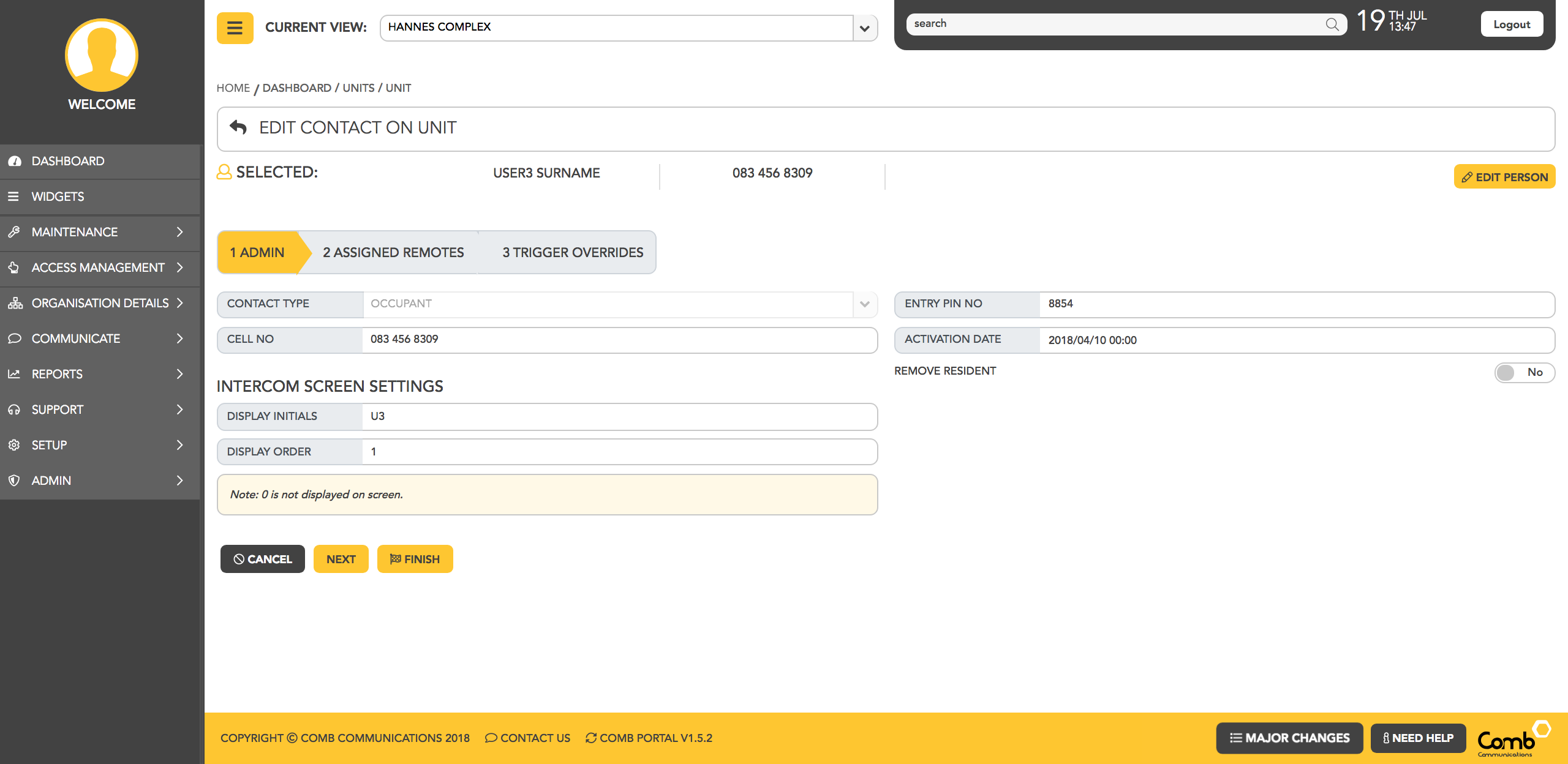 Devices
Devices are now even easier to manage with the new Device page. Get an overview of the key device statistics when you land on the devices page and select a quick action to make changes to the technical functions of any hardware.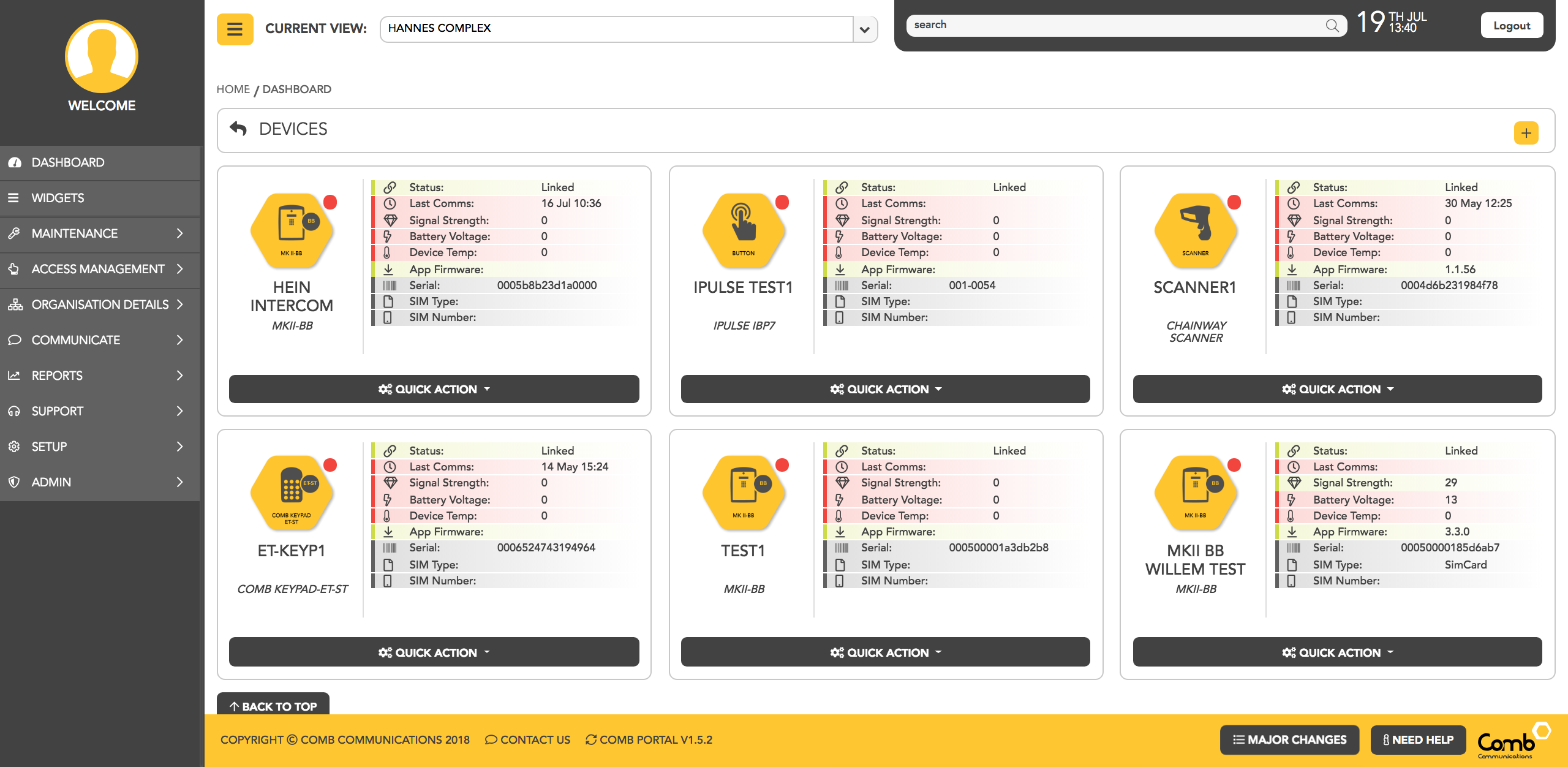 Components
Have a lot of components to edit on a device? Simple wiz through the various components and make changes quicker than ever now that we've simplified the single page editing.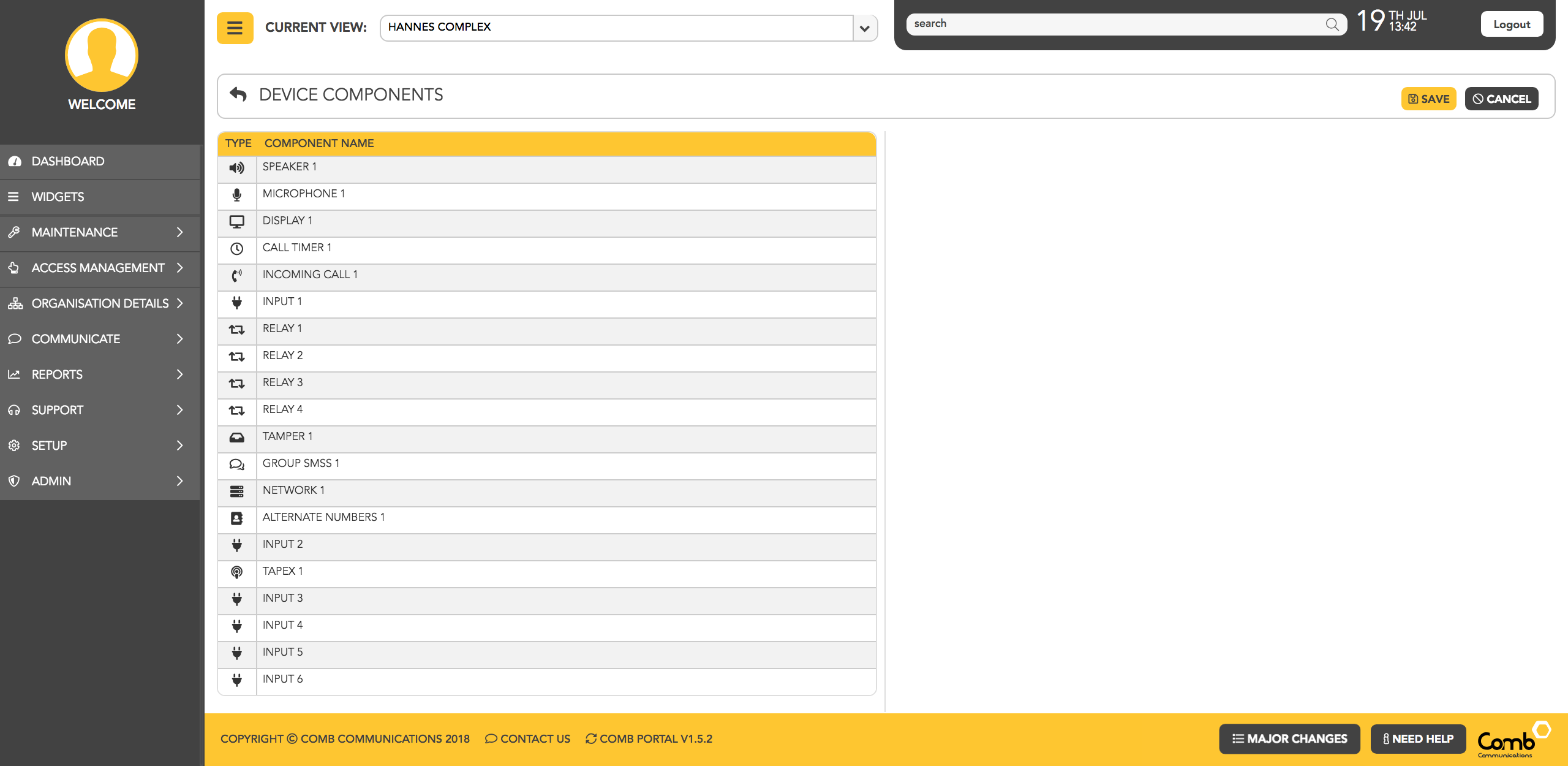 Triggers
We've streamlined the Trigger process so that Triggers are now grouped by 'Device'. Simply edit the Trigger using a set of pre-defined dropdowns.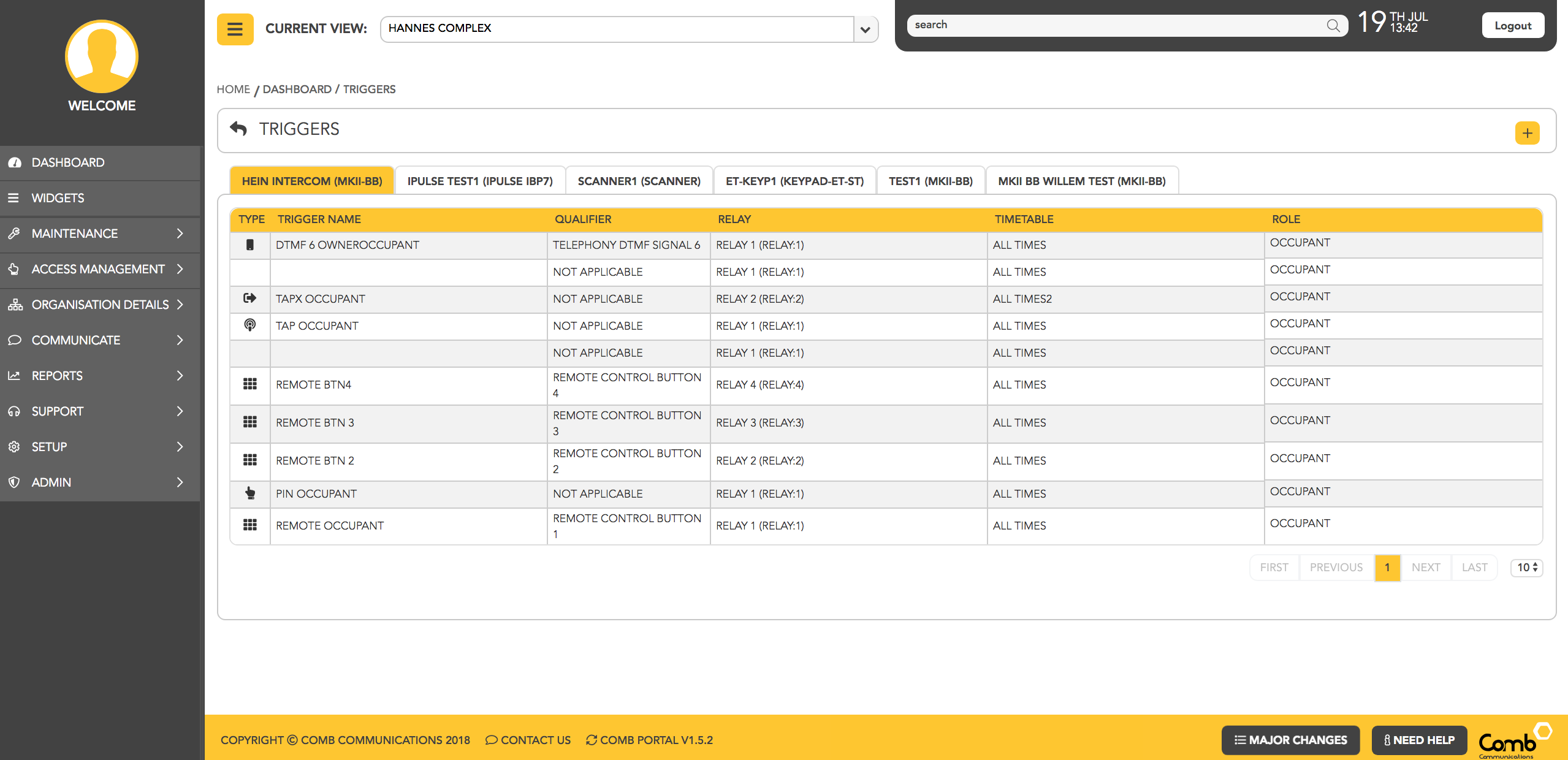 Get Help
We've integrated our support ticket system into the new Comb Portal now you can log tickets on the go. Simple click the Need Help? link on the bottom of any page and one of our agents will assist you.