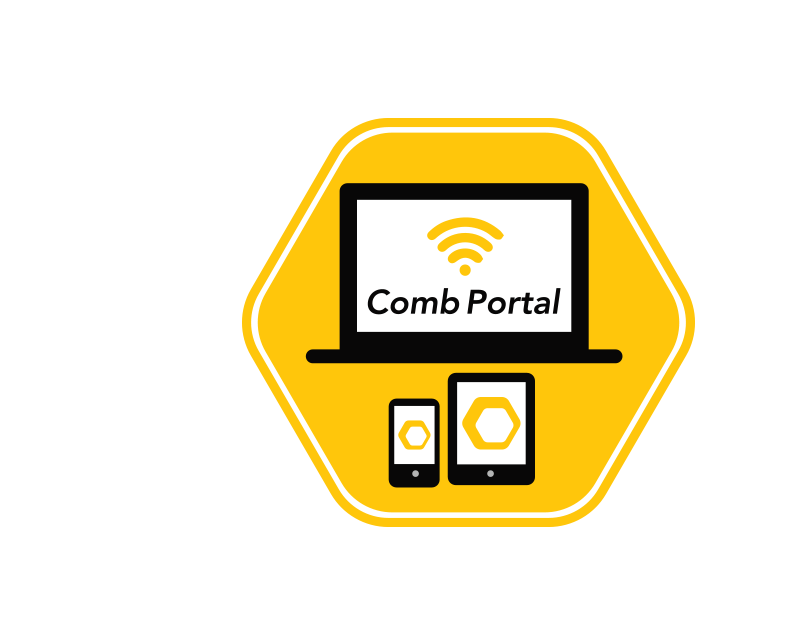 The

Heartbeat

of Access and Control
A single comprehensive web based facilities management platform, that integrates with our bespoke hardware and software offerings (*Combware) along with a myriad 3rd party products tailored to suit every access managed eco-system, Comb Portal is undeniably the class leading facility management system. From secure log-in to informative dashboards and the ability to customise to your own requirements. The intuitive navigation allows you to drill down on any queries related to specific hardware with exception based reporting. Pull reports, invite users and update information with ease.
ACCESS MANAGEMENT
Management of all hardware, infrastructure and integrated devices related to access within your organization.
ORGANISATION DETAILS
Edit or update details pertaining to the organisation/complex and the people involved.
REPORTS
A central point to pull reports on an array of specific requirements, including your billings, hardware usage and more.
ACCESS POINTS AND LANES
We have simplified our organisation setup process with a centralised approach to adding devices, lanes and authenticators in one place within "Access Points".
COMMUNICATE
A dedicated facility for outbound communication to persons involved with your organisation/complex.