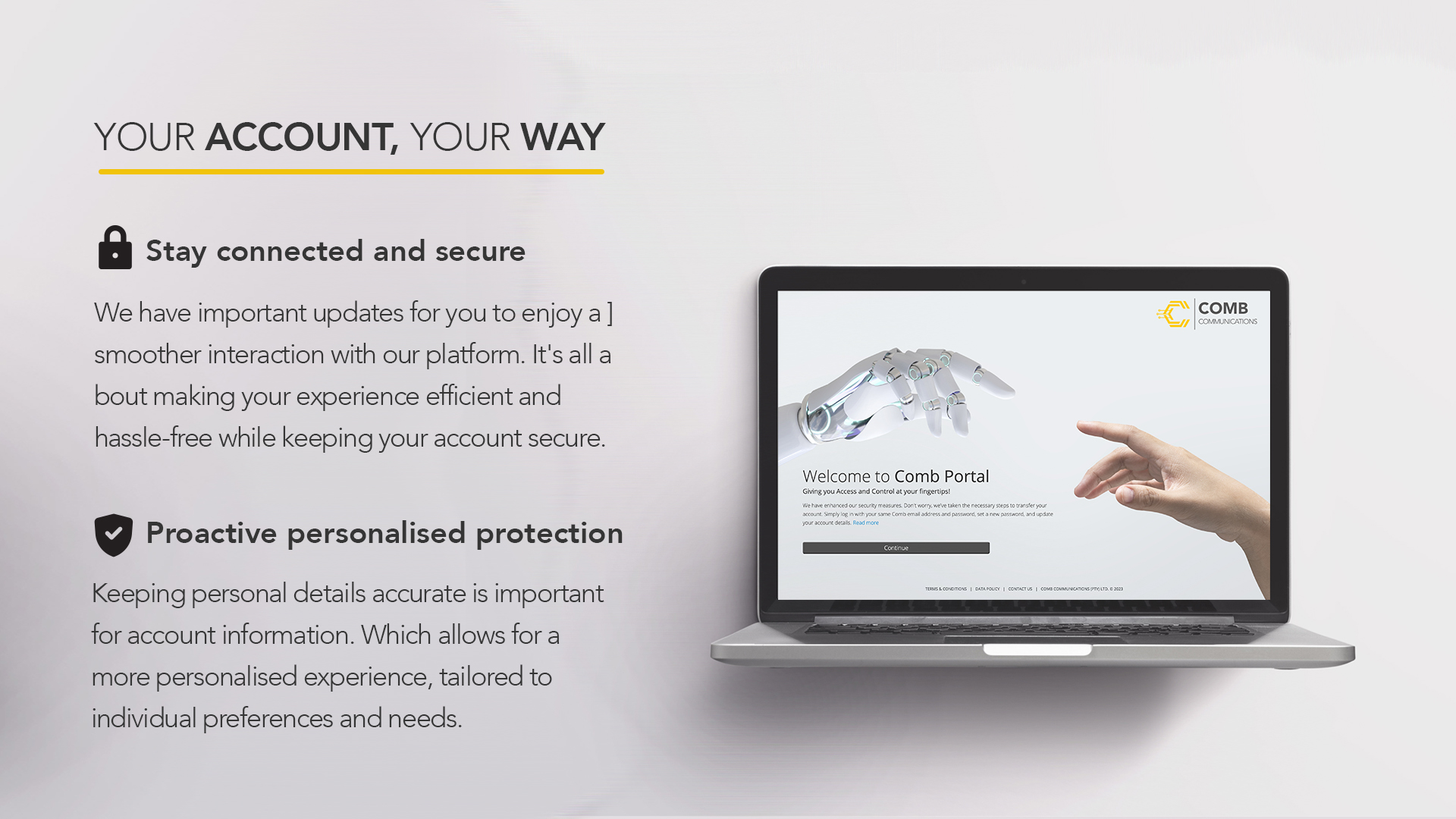 Your Security is Our Priority!
At Comb Communications, we're dedicated to safeguarding your information and providing top-notch security for our users. We're excited to share some significant security updates and enhancements to further enhance your protection.
Enhanced Account Security:

By requiring users to update their accounts and set a new password, it adds an extra layer of protection to their profiles, reducing the risk of unauthorized access and potential security breaches.
Efficient Account Management: You can easily update account details, ensuring that information is always accurate and up to date.
Access to Features: By updating your accounts, you able to gain access to features, improvements, and services provided by Comb Communications.

Personalised Experience:

Correct information allows for a more personalised experience, tailored to individual preferences and needs.
Staying Connected: Users can stay connected with Comb Communications and continue to receive important updates and communication.
Smoother Interaction: Updated user details contribute to a smoother, more seamless interaction with Comb Communications' platforms and services.
What's Changing?
As part of our ongoing commitment to ensure the safety of your account, we've implemented some essential improvements. To enhance your security, we kindly request that all users update their accounts. We've streamlined this process to make it as smooth as possible.
Login Changes: When accessing your profile, you will be required to log in using your existing Comb email address and your current password.
Account Update: Upon logging in, you will be prompted to update your account details and set a new password.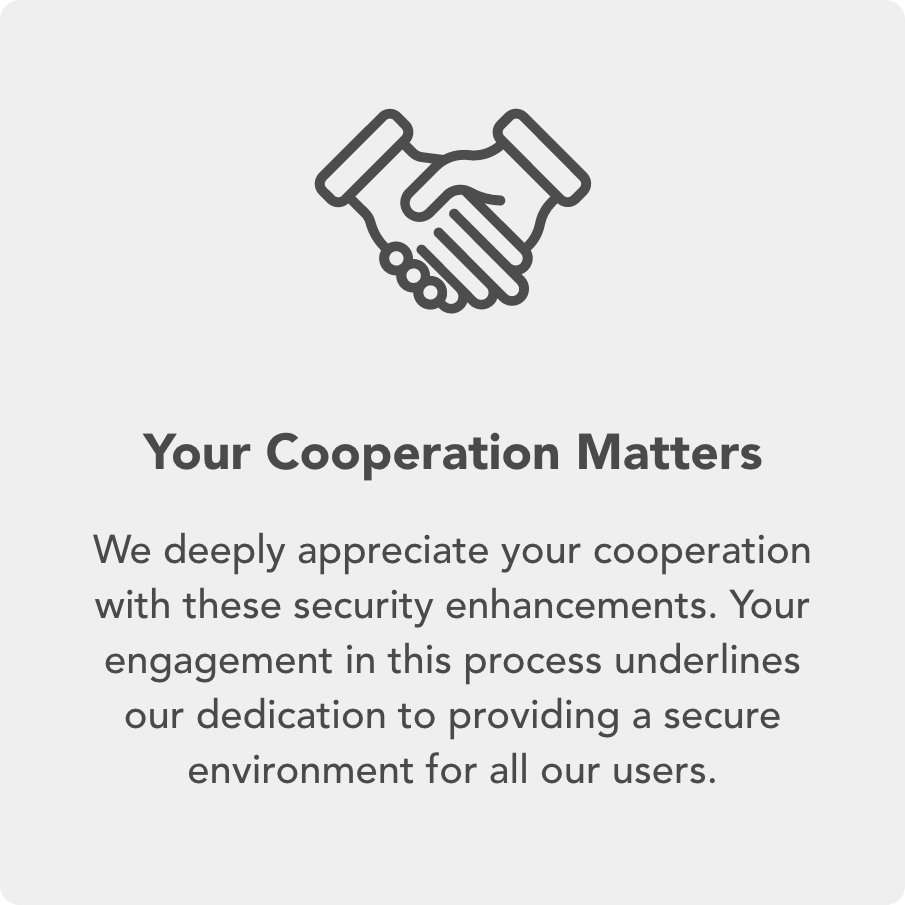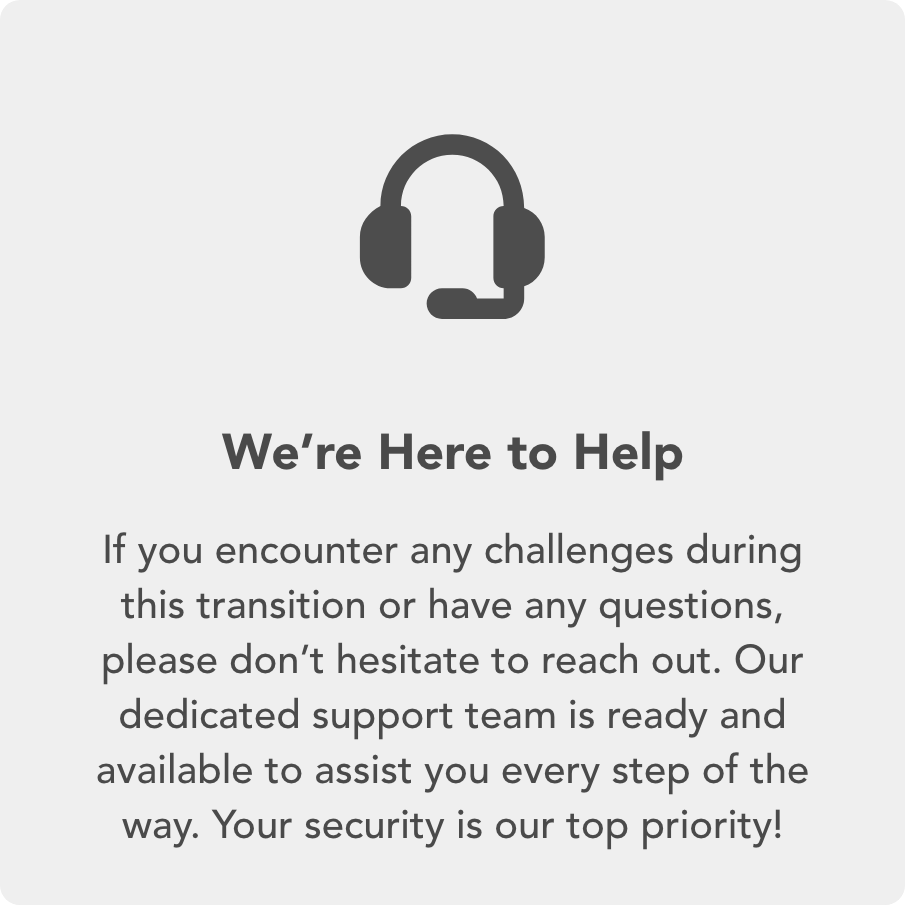 Step 1: Log in with your same registered Comb Portal email address.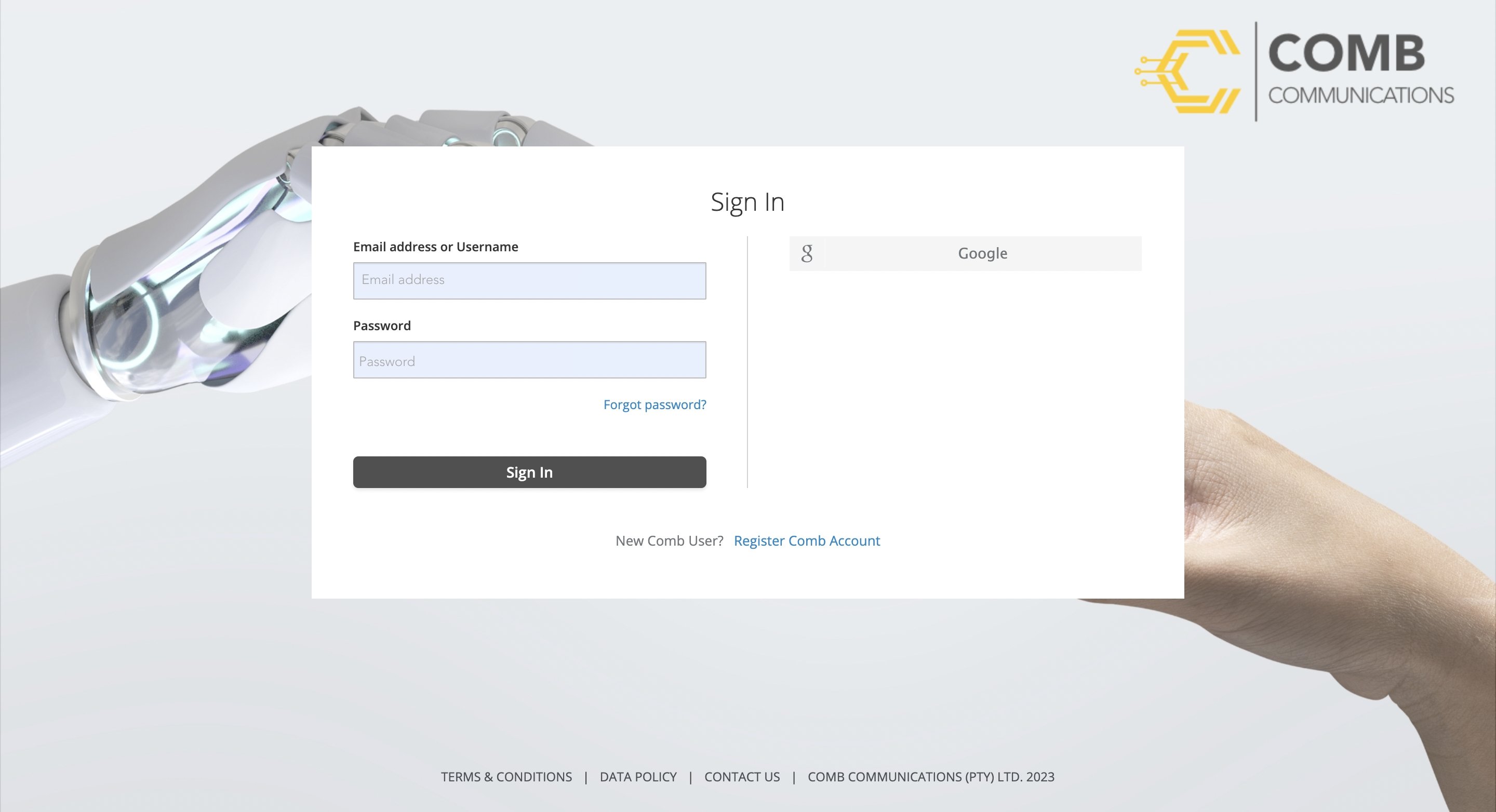 Step 2: Set your new Comb Portal password.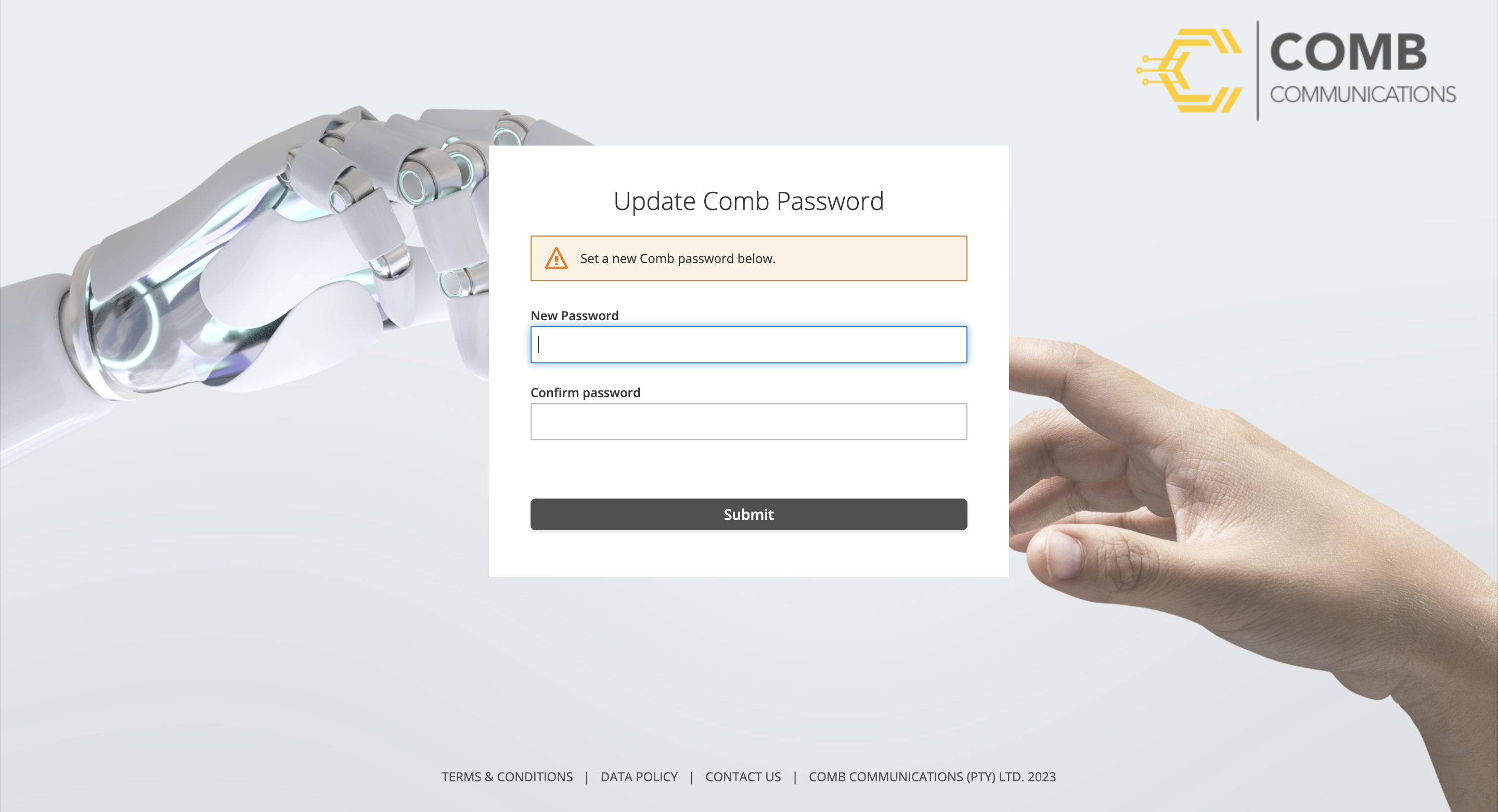 Step 1: Update your account details.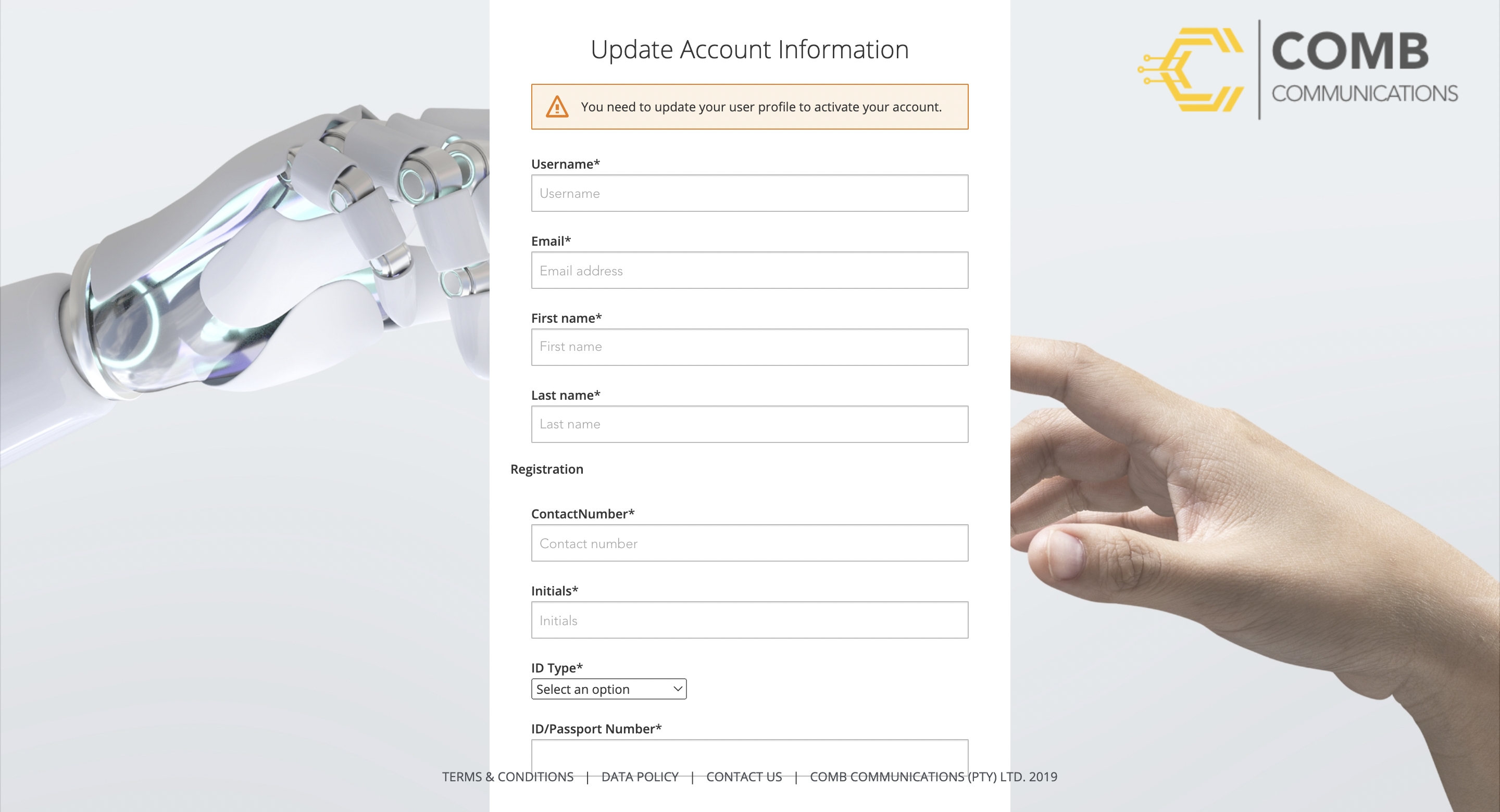 Congratulations, you have completed updating your account profile and should be directed to the Comb Portal Dashboard.
Your account has now been secured ensuring your safety and privacy. If you have any difficulties or would like more information, you can chat to a live agent by clicking on the following link:  Live Chat Link